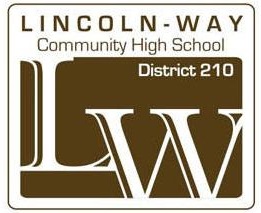 Federal grant money to be spent in Lincoln-Way and Wilmington schools
JOLIET, IL- The Will County Board approved the allocation of nearly $30,000 of a federal Justice Assistance Grant (JAG) for heroin education in Lincoln-Way high schools and Wilmington junior high and high schools to help combat the heroin epidemic that has seen the county experience a record number of deaths.
"Part of the solution to ending the heroin epidemic is educating kids early on about how real and serious this issue has become in our community," said board member Ragan Freitag (R-Wilmington).  "I've seen firsthand the consequences of heroin overdoses when a good friend died during my first year of practicing law.  This devastates families and destroys lives, and as elected officials, we need to do all we can to stop it."
In previous years, the Board has approved using the grant money to start a pilot education program with Robert Crown Health Education Center in Plainfield, Bolingbrook and Romeoville schools.  In addition, the money funded a NARCAN program to train local law enforcement on administering a life saving drug to those that have overdosed.
"I believe it's important to partner and work with our local school districts to provide resources and as much as education as possible about the dangers of heroin use," said board member Ray Tuminello (R-New Lenox).  "I look forward to seeing this program begin in more schools throughout Will County, as it's an important step in fighting back against the epidemic."
The CDC has reported more people died from drug overdoses in the U.S. in 2014 than during any previous year on record, and heroin deaths have more than tripled over the past four years. Outside of Cook County, Will County had the most deaths from heroin in 2015 than any other Illinois county and experienced an estimated 50 percent increase compared to 2014.  Of the 53 victims, 19 were 30 years old or younger.