[vc_row][vc_column width="1/1″][vc_column_text]
Meet Ray

Ray Tuminello of New Lenox was appointed to the County Board in 2014. Tuminello has over 12 years of municipal government experience. He served two years on the New Lenox Planning commission before being elected as a New Lenox Trustee for the first time in 2005. He would later repeat that accomplishment in 2009 and 2013.
Throughout his term as New Lenox Trustee, he was selected to chair or co-chair the following committees:
Land Use Committee
Public Safety Committee
Streets and Drainage Committee
Sewer and Water Committee
[/vc_column_text][/vc_column][/vc_row][vc_row][vc_column width="1/1″][ultimate_spacer height="60″][/vc_column][/vc_row][vc_row][vc_column width="1/1″][vc_column_text]
Established Businessman and Community Leader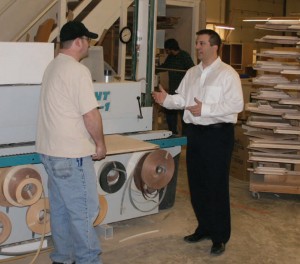 Ray owns a manufacturing business named Quality Glass Block and has been self employed since 1993. He has over 25 years of experience in the window and door industry. With his financial background, he was selected to serve on the Old Plank Trail Community Bank's Board of Directors where he has chaired the Risk Assessment Committee as well as the Credit Committee.
He has lived in Will County for over 25 years and is married with two children.[/vc_column_text][/vc_column][/vc_row][vc_row][vc_column width="1/1″][ultimate_spacer height="60″][/vc_column][/vc_row][vc_row][vc_column width="1/1″][vc_column_text]
Working for Progress

Currently Ray is on the following County Committees:
Will County Finance Committee
Will County Capital Improvements Committee
Ray is also actively involved in the community:
St. Jude's Church
Providence High School
New Lenox Youth Football Association
Frankfort Township Republican Party
New Lenox Township Republican Party
[/vc_column_text][/vc_column][/vc_row]